Who
We Are?
Marina Medical (Central clinic) is a private outpatient clinic providing GP (General practice), family medicine and other specialist services, located at Club Lusitano Ice House Street in Central. Aside from general and specialist consultations, we also offer a range of vaccinations, health screening and travel medicine services. Apart from English and Chinese, we also have doctor who can speak fluent French and Dutch.
What services we provide?
Marina Medical (Central clinic), Hong Kong, is committed to providing the following services to our patients:
Vaccination
Vaccination is not just for a certain age group. A range of vaccinations is available for newborns to adults, as well as a frequent traveller and specific location vaccination programme.
---
Health Screening
Our Central clinic offers a range of health screening programmes as below:
Standard Health Screening Plan
Standard PLUS Health Screening Plan
Comprehensive Health Screening Plan
Domestic Helper Health Screening Plan
---
Multi-disciplinary Specialists Services
Marina Medical (Central clinic) is complemented by additional in-house specialty services including family medicine, cardiology, clinical oncology , orthopaedics and Traumatology and as well as general surgery.
Our goal is about formulating a tailored care plan for the patient, ranging from screening services and diagnostic plans to medical therapies and surgical treatment.
---
Aviation Medicine
Marina Medical (Central clinic) also provides physical examination service by an approved Aviation Medical Examiner (AME) for your initial application and renewal of pilot license.
Where are we?
Marina Medical (Central clinic) locates on the 7th floor, Club Lusitano, 16 Ice House Street, Central. Patents can reach our clinic via the entrances of Ice House Street or Dudell Street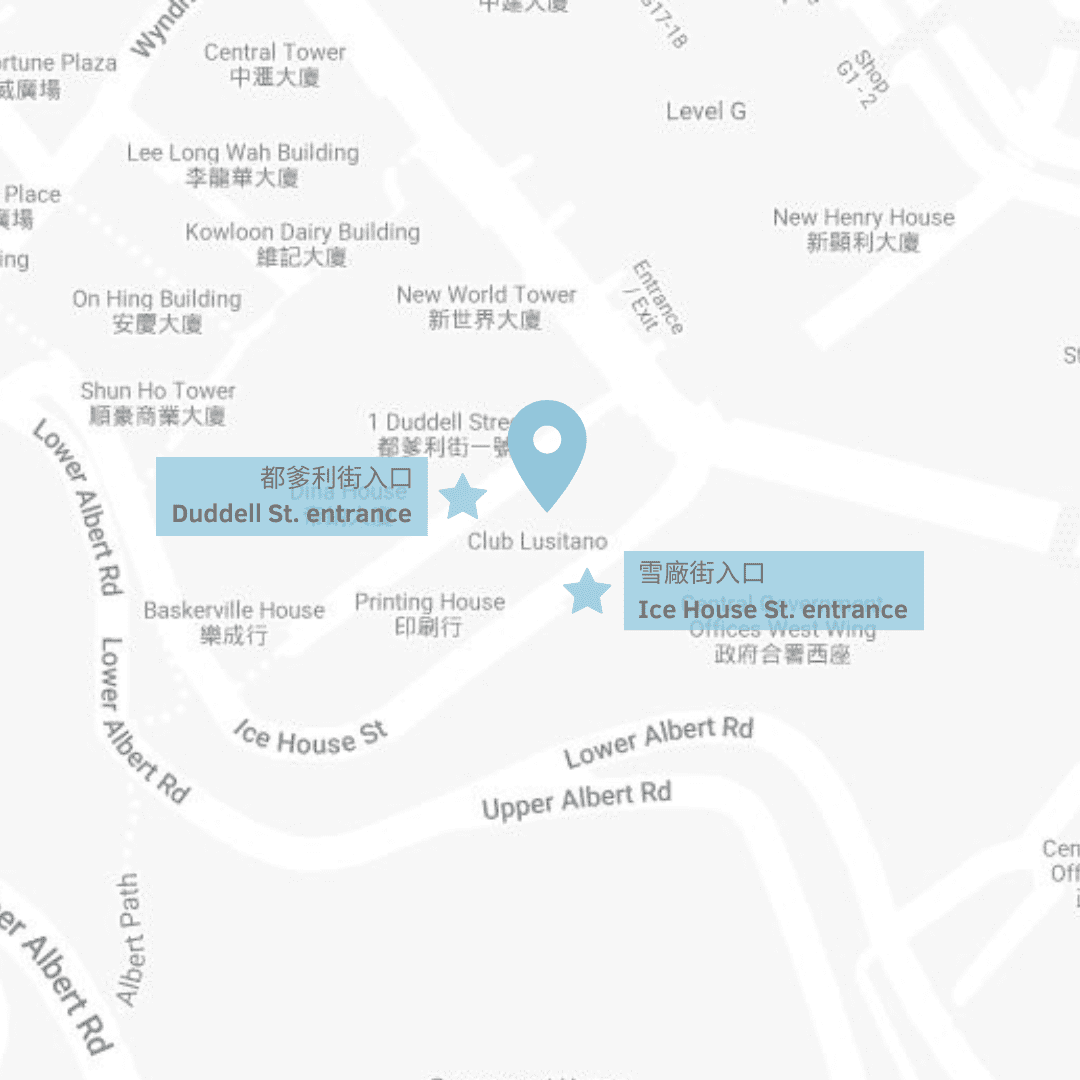 Get In
Touch