Marina Medical has further enforced the preventive measures on Coronavirus disease 2019 (COVID-19) infection
(Update on 26th October 2022)
COVID-19 screening and triaging - Visitors and medical staff are required to have their body temperature checked. We recommend they reschedule appointments for those with upper respiratory tract infection symptoms or a fever. Patients are encouraged to use the "leave home safe" app to obtain a blue or amber code to enter the clinic. If patients don't have a leave home safe app, he/she will need to fill in a health declaration form while entering our premises.
(Update on 26th April 2022)
During the COVID-19 pandemic, we commit to providing you with a safe, reliable, and comfortable environment to receive medical care. To further enhance environmental hygiene, we have recently installed a medical-grade silver Ion antiviral air purifier at our Central clinic. The air purifier is proven to eliminate more than 99.9% of Covid-19 virus within 15 mins, suppress virus activity and infectivity, prevent viruses from attaching and invading cells, etc.
Besides the air-purifying device, our clinic has previously also adopted a series of conventional preventive measures against Covid-19: all doctors and frontline staff are fully vaccinated, ITP TiO2/ NANO Coating that provides anti-bacteria/virus protection, regular cleaning in the clinic, etc. With a safe and comfortable environment, we hope to ease patients' worry when planning to see a doctor in person!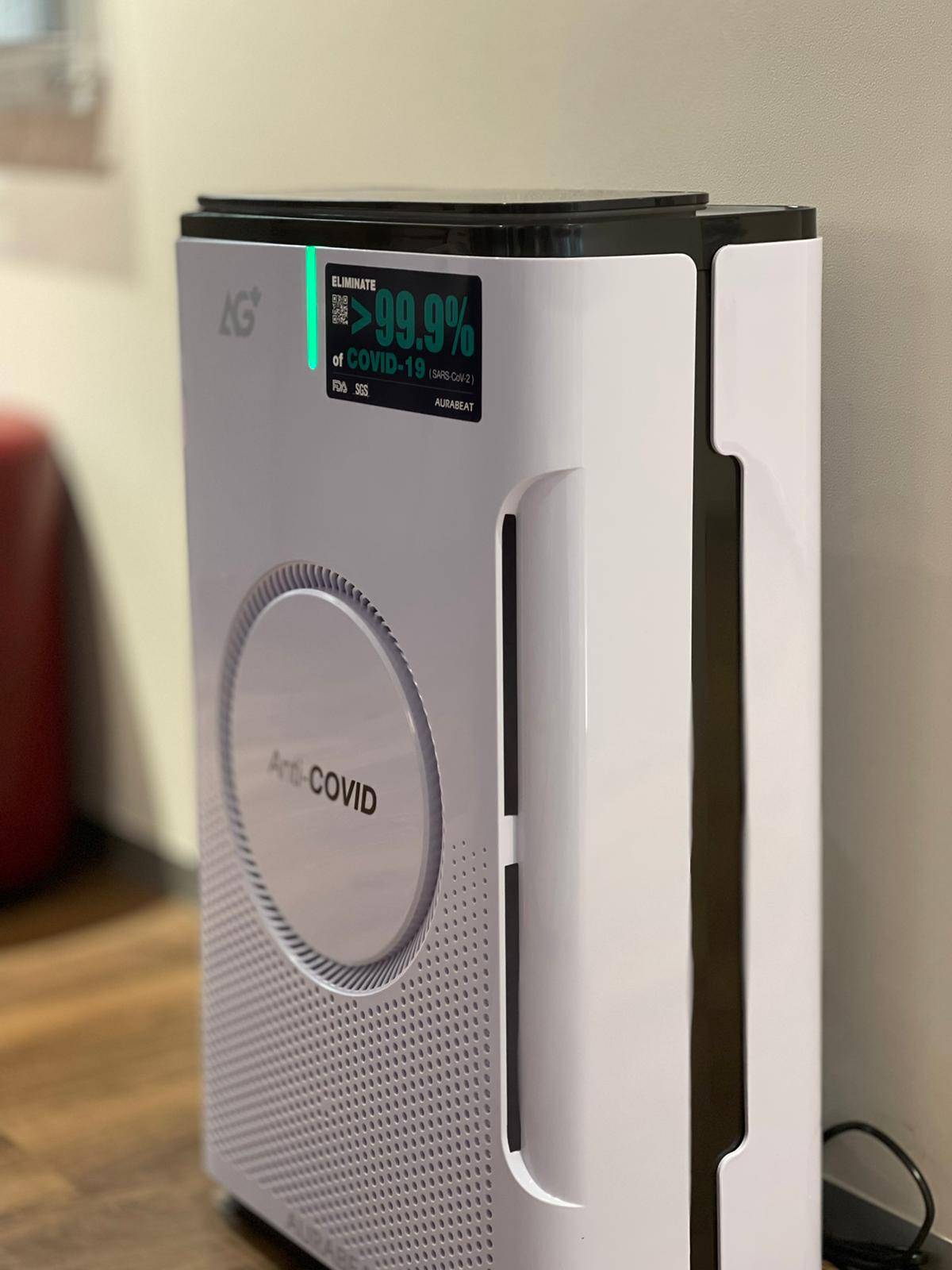 (Update on 1st March 2022)
Vaccination - Getting vaccinated is one of the significant steps to provide a safe environment to our patients and staff. All doctor and frontline staff are fully vaccinated.
(Update on 20th, September 2021)
In light of the current development on COVID-19, if you have been abroad within the past 21 days (except Low Risk Countries), or received Compulsory Test Notice within past 14 days, OR have fever within 48 hours, URI symptoms, beaerthless, loss of smell/taste, diarhea/vomitting Please contact our team for appointment rearrangement.
(Update on 30 Dec 2020)
In light of the current development on COVID-19, if you have been abroad within the past 21 days (excluding, Mainland China, Taiwan, and Macau). Please contact our team for appointment rearrangement.
(Update on 15 Dec 2020)
Marina Medical always has a strong commitment to the healthcare needs of our communities. Guided by our infection control committee and recommendations from the Centre for Health Protection (CHP), we have taken several steps in addition to our standard infection control measures to ensure our facilities remain safe places for you to receive care.

ITP TiO2/ NANO Coating - To take a step forward, we have arranged nano coating of Titanium Dioxide Photocatalyst inside our clinics, including common areas and consultation rooms. Such coating will provide anti-bacteria/virus protection, removal of harmful substances in the atmosphere and dirtiness prevention.

Masks and Hand Sanitizer
Mask for every individual: All individuals, including staffs and patients, are required to wear masks in the clinic. No foods and drinks are allowed within the treatment areas.
Hand Sanitizer available: Hand sanitizer is available near entrance and numerous locations in our clinic.
Social Distancing
To facilitate social distancing, we will space out consultations to avoid crowded waiting area. We advise our patients to come in on time to avoid congestion.
Screening & Consultation
Screening for COVID-19 symptoms: We screen all patients and visitors for COVID-19 symptoms. You are required to have body temperature checked and fill out a health and travel history declaration form upon your arrival.
For any suspected case, s/he will be assessed by our doctors in full PPE in a designated consultation room. Thorough disinfection of the designated consultation room will be carried out afterwards.
Cleaning
Common Areas: Areas such as waiting areas, receptions, restrooms, the juice bars are disinfected hourly with alcohol, often with special attention to frequently touched surfaces including doorknobs, armrests and handrails.
Consultation Rooms: Disposable bedsheets are changed after each patient.
For our visiting patients who have:
Travelled recently in the past 14 days,or
Live with a family member/friend who is in compulsory home quarantine or have been travelled abroad in the last 14 days or
Had close contact with a confirmed case of COVID-19 in the last 14 days
please contact us at +852 3420 6622 (Central) / +852 3420 6633 (Tsimshatsui), click here (Whatsapp), or email info@marinamedical.hk to reschedule your appointment.
We are carefully monitoring the situation to make sure you could receive the appropriate care from our healthcare team in a safe environment. Your safety is our highest priority.
Kindly note that the Centre for Health Protection has set up a hotline (+852 2125 1122 or +852 2125 1111) for cases of Severe Respiratory Disease associated with a Novel Infectious Agent.
Get In
Touch